The York Medical Practice
St. John's Health Centre, Oak Lane, Twickenham, Middlesex, TW1 3PA | Tel: 020 8744 0220 | Fax: 020 8892 6855 | Sorry, we're closed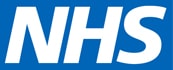 Coronavirus
The NHS in London and Public Health England (PHE) are extremely well prepared for outbreaks of new infectious diseases. The NHS has put in place measures to ensure the safety of all patients and NHS staff while also ensuring services are available to the public as normal.
The risk to the general public is moderate. If you have arrived back to the UK from mainland China, Thailand, Japan, Republic of Korea, Hong Kong, Taiwan, Singapore, Malaysia or Macau within 14 days, follow the specific advice for returning travellers.
If you have returned from these specific areas since 19th February you should call NHS111 and self-isolate even if you do not have symptoms:
East Asia
Iran
Northern Italy
Cambodia
Vietnam
Laos
Do not go to a GP surgery, community pharmacy or hospital. Call 111, stay indoors and avoid close contact with other people. 
Further information is available at nhs.uk
St John's
Monday
08:00 - 18:00
Tuesday
08:00 - 20:00
Wednesday
08:00 - 18:00
Thursday
08:00 - 18:00
Friday
08:00 - 18:00
Saturday
CLOSED
Sunday
CLOSED
St Mary's
Monday
09:00 - 12:30
Tuesday
09:00 - 12:30
Wednesday
09:00 - 12:30
Thursday
10:00 - 12:30
Friday
09:00 - 12:30
Saturday
CLOSED
Sunday
CLOSED